A family-owned business, formed in 1992 based in Barnsley, the TPMS experts boasts a 120-person strong worldwide network, with more offices located in Melksham, Coventry, the United States and Germany.
Bartec supplies an award-winning range of products and tools, reflected in its latest financial results as turnover soared to more than £12 million - impressive year-on-year growth of 77%.
Managing Director, Colin Webb, said: "Our presence in the car plants and close relationship with TPMS sensor manufacturers means our aftermarket tools are always up-to-date, and that means our tyre shop customers can do more repairs. As the specialists in TPMS, we offer dedicated training and great customer service to keep our customers one step ahead."
So what is TPMS?
A vehicle's electronic system monitors air pressure in tyres through a sensor in the valve. If the tyre is under or over-inflated, a warning is delivered to the driver via a dashboard display or warning light.
Included in the range is the stand-out TECH500, which is the only TPMS scan tool in the world that boasts a combination of Wi-Fi, Bluetooth, inductive charging and keyless ignition testing.
Crucially, the tool can detect and identify sensor faults - possibly due to a failed battery, mechanical damage or even corrosion and can recognise whether that vehicle's ECU or TPMS receivers are at fault.
The TECH500 communicates directly with TPMS Desktop, which is software designed to help fitters manage tools, communicate with customers and keep a detailed archive of previous work, to download audit data.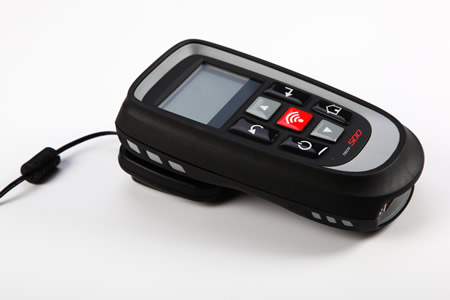 An eclectic mix of accessories are also available, including a charging station, fast Bluetooth printer and charging pad.
All of Bartec's tools work in unison with all original equipment approved sensors.
Technical tip
Due to incidents where sensors have been damaged during the tyre removal process, Bartec recommend fitters to 'Test Before You Touch'. This is because TPMS sensors resemble standard valve stems and can be pulled and broken off before the TPMS is even revealed.
A potential clash with customers, claiming the sensor was already damaged by the technician even though the warning light was lit, can be avoided if operators stick to this formal yet simple process.
It takes only a matter of minutes and delivers an audit trail which protects against subsequent claims. Additionally, an audit report can also be presented to the customer as evidence before work is agreed and undertaken.
Legislation clearing the way
From November 2014, European Union legislation determined that all new cars must be fitted with TPMS as standard, which was obviously fantastic news for Bartec. It is now proud to support tyre fitters throughout the UK, with gold standard professional training and UK-based telephone customer support.
Business boomed at Bartec USA after similar legislation passed in 2005, gaining vital experience and brand awareness along the way, as it installed car plant systems and over 100,000 tools to aftermarket customers.
Even before the spike in America, Bartec was already making its presence felt in Europe, as it fitted the inaugural TPMS car plant system at Renault in 1998.
Importance of export market
Growth in North America and Europe over the years has seen it scoop various magazine awards, as well as being the recipient of the Queen's Award for Enterprise: International Trade 2005.
Its expertise in the export market is undeniable, being the global market in TPMS, and, aware of the potential shortfalls that may arise as a result of Brexit, the company opened an office in Wolfersheim, near Frankfurt, Germany, in 2015.
The new facility has also proven to be the perfect place to provide professional training and support to customers in Germany, Austria and Switzerland and other European countries.